Impacts of Decriminalisation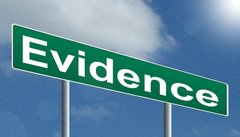 Recent overviews of the international evidence regarding the effects of decriminalising drug possession for personal use, as well as research studies not included in these reviews, have reported the following key findings:
The level of drug use in a country is not directly affected by decriminalising drug possession and use. The available evidence shows neither an increase nor a decrease in the level of drug use.
Decriminalisation is associated with improved health outcomes as more people who use drugs feel able to access treatment.   However, the evidence also indicates that other factors such as improved harm reduction and treatment services contribute significantly to the improved health outcomes.
Decriminalisation leads to improved social outcomes, as criminal justice system costs come down, and as the  prospects of those detected with drugs look up, for example in terms of employment and their relationships with significant others. Positive results have also been reported with regard to recovery and recidivism.