Which countries have decriminalised and how?
Some form of decriminalisation has been adopted in 30 countries – with significant differences and levels of effectiveness.
Drug Decriminalisation Across the World - Interactive Map: This interactive map provides an overview of these models, offering insights into decriminalisation laws, their implementation and impact. This map was developed by a partnership of Release, the International Drug Policy Consortium, and Accountability International. View the map
Countries (and States) that have decriminalised drug use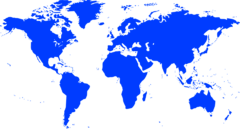 Antigua + Barbuda
Argentina
Armenia
Australian States: South Australia, Australian Capital Territory, Northern Australia
Belize
Bolivia
Chile
Colombia
Costa Rica
Croatia
Czech Republic
Estonia
Germany
Italy
Jamaica
Mexico
Netherlands
Paraguay
Peru
Poland
Portugal
South Africia
Spain
Switzerland
United States of America: Alaska, California, Colorado, Connecticut, Delaware, Hawaii, Illinois, Maine, Maryland, Massachusetts, Nervada, New Hampshire, New Mexico, New York, Oregon, Rhode Island, Vermont, Washington D.C.
Uruguay
Virgin Islands (US Territory)
Release, the UK centre for expertise on drugs and drug laws in their 2016 report 'A Quiet Revolution: Drug Decriminalisation Across the Globe,' analysed over 25 jurisdictions around the world that have decriminalised drugs.