The Drugs Crisis in Ireland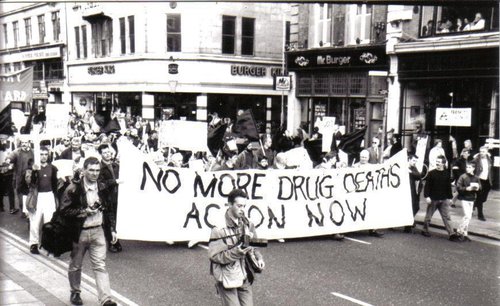 In this section we include information about the Extent of the Drugs Problem in Ireland. You can download reports that estimate opiate and cocaine use, the National Report on Drug Issues for Ireland, Treatment figures and information on Drug Related Deaths.
We outline how drugs have become a Problem for whole Communities, how the very fabric of communities is being impacted by problematic drug use.
And we put forward the Community Development Response to tackling the drugs crisis.
To find out more about programmes and projects in your community take a look at the Community Drug Projects section of this site.
To find out more about the work of Drug Task Forces and the role of community representative on Task Forces take a look at the Networks section of this site.