Speeches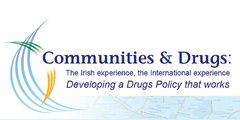 President of Ireland, Michael D. Higgins 
"As a country we owe a great debt to Citywide who, across the years have reached out to those who struggle to address addiction in their lives and to live creatively and realise their own unique path and endless possibilities. Your work continues to be vital as we work to craft a shared future in which all our citizens are treated with dignity, allowed a voice and a right to participate in society"

"The issues that Citywide deals with are universal – they are not singular to Dublin or to Ireland. In April 2016, the United Nations General Assembly Special Session on the World Drug Problem in New York will consider the effectiveness of global strategies to counteract the drug problem. There is no doubt that in the deepening debate on drug policy, we are witnessing a shift internationally from a criminal justice response to drug use to a response based primarily on a public health perspective".
Read the full text of the address by President Higgins here  
Minister of State Aodhán Ó Ríordáin TD  
The way forward for Irish drugs policy - Key issues for the next National Drugs Strategy
...as we start to develop a new Strategy, without strong leadership we are unlikely to see the kind of change that will make an impact on the drugs problem. The new Strategy will provide an opportunity for Government departments and agencies, the community and voluntary sector and elected representatives to re-commit to the partnership approach which has been the cornerstone of our drugs policy up to now.  
 Read the full text of  the Ministers Speech  here