Citywide launches FAQ on Decriminalisation of Drug use
25 Jun 2018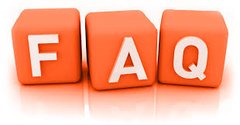 This document aims to answer the most commonly asked questions in relation to decriminalisation for personal possession or use of illicit drugs, including:
What is decriminalisation?
Is decriminalisation the same as legalisation?
Will a decriminalisation policy lead to a relaxation of drug laws?
Will decriminalisation help reduce the health risks associated with illicit drug use?
Will decriminalisation lead to an increase or decrease in drug use?
Will decriminalisation of drug use send a message that is ok to use drugs?
Looking for more detailed information on decriminalisation for personal possession or use of drugs?  See our evidence base