We're hiring a CEO
26 Oct 2023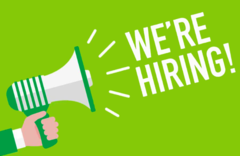 Have you got the skills to lead a national organisation that has a proven track record of engaging with and representing the views of those working on the ground to address the impact of drug issues on their communities?
Do you have the skills and experience for influencing policy and working for social change?
Do you have a passion for community development and want to work in the community sector?
If so, this position could be just the one for you.
Citywide are recruiting for the position of CEO with immediate effect. The successful candidate will have a minimum of five years paid work experience at a senior leadership level in the field of social change.
This is an exciting opportunity to make a real difference to people's lives.
Our four key areas of work are:
Campaigning, Lobbying and Representation
Networking & Collaboration
Planning & Implementation
Oversight of Finances and Governance
Full job description available here and Citywide are open to blended working arrangements.
Closing date for receipt of applications is: 24th November 2023
Please apply with CV to woodsma25@gmail.com
Citywide is funded through the DRCD and is an equal opportunities employer.