Focus on
Chrysalis Community Drug Project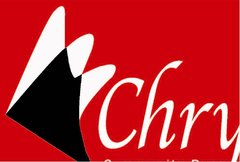 Chrysalis is a community drug project offering a range of services to drug users and family members in the North West Inner City, Dublin 7. The services include: keyworking, case management, community detox, addiction counselling and family therapy.
Talks targeted at women
Chrysalis is running a series of talks targeted at women who are stable drug user, women in recovery, or female family members of someone with an addiction.
Thursday 15th September- 22nd September 2011 Parenting (One Family)
Positive Parenting & Family Communication -Thursday 15th Sept (11-1pm)
Communication with Partner/ex. & Shared Parenting- Thursday 22nd Sept(11-1pm)
Thursday 29th September-13th October 2011- Understanding and Coping with Depression.
Understanding depression from a medical perspective(The Access Team)
Coping with and finding support for depression (GROW)
Using Mindfulness Meditation to deal with depression (Gerry Cunningham Deora)
Thursday 20th & 27th October 2011- Female Health
Deirdra Richardson -'Clinical Forensic Examine' Sexual Assault Unit The Rotunda Hospital
Thursday 3rd&10th November 2011- Dealing with Loss and Bereavement
Understanding and surviving loss and bereavement (Bethany's Bereavement Support)
The grieving process & dealing with loss by suicide. (Console Ireland)
Thursday 17TH & 24TH November 2011 -Coping with Another Person's Addiction
Naranon
Family/Parent Support
Thursday 1st December 2011-Wind down & Awards Ceremony
Group targeted at stable drug user, women in recovery and female family members living, working or have connections to the Dublin 7 area. (Self and agency referrals accepted).
Book early to avoid disappointment. All talks are free. Participants can attend individual or all sessions Confidentiality expected. Contact Tania Horgan Mary Mulligan or any member of team at 8823362 or tania@chrysalisdrugproject.org or mary@chrysalisdrugproject.org. Address 33 Manor Street D.7
We also run groups:
Pre-Entry Group- This group is for women who are looking to access stabilisation programmes. The group takes place weekly on Thursday afternoon from 2-3.30pm in Chrysalis. It is co-facilitated by Chrysalis and Coolmine staff.
Service User's Forum- The aim of this group is to provide current service users with a forum to feedback comments/suggestions to the service, with the aim of improving the service which Chrysalis provides. This group takes place monthly on Monday night in Chrysalis.
Aftercare Group- This group is for men and women who are drug free and who are interested in learning more about themselves. Participants must have experience of group work and must be able to commit to working in a group on a weekly basis.
And
A Football team!!!!!! This will take place in the Cabra Park Side on Saturday throughout the summer. All welcome!
If interested by any of the services, please contact Chrysalis staff on 01-8823362.
Contact Chrysalis:
More details on this project »
Location: